Red Sky Golf Club
Fazio Course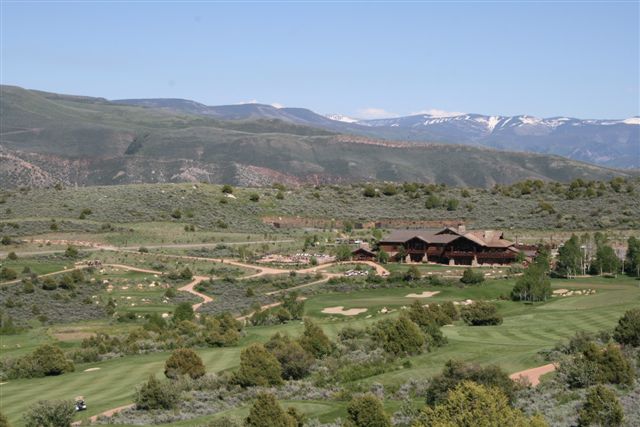 Classification: Semi-Private/Limited Guest Play
Fee Rangs: $185-$240
Course Designer: Tom Fazio
Seasons: May 11 - October
14
Tom Fazio's spectacular design measures 7,113 yards (Par 72) and merges spectacular vistas of Vail's Back Bowls with a variety of terrain to gratify players of all skill levels. Players will make their way through open sage covered hills, dense aspen forest and around a highland lake. Fazio's design team has taken particular care to maintain the site's indigenous vegetation, relocating more than 23,000 native plants into nurseries for re-planting throughout the course. "Red Sky Golf Club not only provides the opportunity to play great golf, but also to encounter dramatic Rocky Mountain landscapes in their pure environmental forms."
Norman Course
Course Designer: Greg Norman
Like his golfing career, Greg Norman's reputation as a course designer is characterized by a zeal for achievement. At Red Sky Golf Club, Norman skillfully allows the treasures of the natural landscape to dictate the flow of play. Craggy rock outcroppings, twisted knots of scrub oak, rugged gulches, and wildflower meadows all contribute to an unparalleled wilderness golf experience. This 7,580-yard (Par 72) course enjoys the Vail Valley's finest sunsets silhouetting the majesty of Castle Peak. "For years, my love of the Rockies, along with the natural beauty of the surrounds, has beckoned me to the Vail Valley. Red Sky Golf Club affords me the chance to create one of the most natural and aesthetically beautiful golf courses in this region."