Vail Valley Adventures
"

It's a Dogs Life"
When taking your next vacation to the Vail Valley don't forget to bring Maggie, Buster, Buddy, or Fluffy along with you. The residents of Eagle County love their furry friends so much that there is one dog per ten people, compelling them to make the area a dog-friendly destination. There is a dog named Star in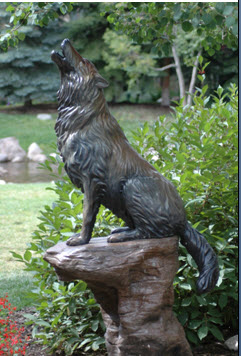 the Vail Police K-9 unit, a Labrador retriever at the Ritz that you can walk and play with, and Plum TV has an annual contest for dog of the year. You can bring your dog with you just about everywhere with the exception of Beaver Creek, which restricts its canine access to homeowners. There is so much convenience for dogs in Vail they can even receive a spa treatment along with their owners!
When planning your trip make sure to choose a hotel that will allow your pet to feel at home while visiting. Among these accomodations are the Cascade, the Ritz-Carlton, the Lifthouse Condos, and the Sonnenalp. The Lifthouse is home to Bart & Yeti's restaurant which is as dog friendly as a restaurant can get, is named after two beloved pooches, and even has its own resident dog to greet you. Each has its own special features such as dog walking services, dog beds and treats, and spa treatments. If your hotel does not offer day care or dog walking services there are many businesses in the area that will be happy to take care of you puppy while you enjoy a day of skiing or relaxing at the pool. There may also be condos or homes available as vacation rentals that will accommodate your needs.
Vail Valley Dog Parks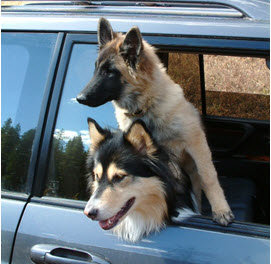 Getting out with your dog is an easy affair with three dog parks, several riverside or forested paths, and dozens of trails for hiking, biking, cross-country skiing, or snowshoeing. The Vail Nordic Center also allows dogs to run with their masters as long as they are leashed. There are dog walks to support non-profits annually in Avon and Edwards, pet programs for the disabled, and a portion of the Teva Mountain Games devoted solely to dogs! In 2009 the pooch inspired events will be open dock, big air wave, speed retrieve and big air vertical, and all dogs are welcome to register and participate. After indulging in a little outdoor activity your dog may want to join you on the terrace of one of the Valley's dog-friendly restaurants such as Bully Ranch or Bart and Yeti's for a gourmet meal and a gorgeous view.
When planning your next family vacation remember to visit the Vail Valley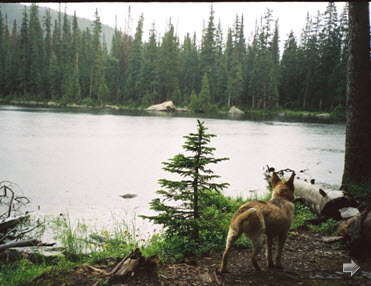 , it will be a holiday your kids will never forget! The photos featured on our website are a collection from various people enjoying the many activities in the Vail Valley. If you would like to share photos of your Vail Valley vacation, please email us. We are putting together an exciting gallery of photos for all to enjoy. Wouldn't you like to show off your photos to thousands of people?!

Feel free to contact us with any questions. Have Fun!!