Lifes Adventures
Vail Valley Snow Cat Tours

Whether you are looking for an alternative way to enjoy skiing in fresh backcountry powder or just a way to explore the Valley's views without being so gosh darned cold a snowcat tour is waiting to accommodate.  These massive examples of modern technology are an unparalleled source for winter travel and a first-rate avenue to unmatched winter fun.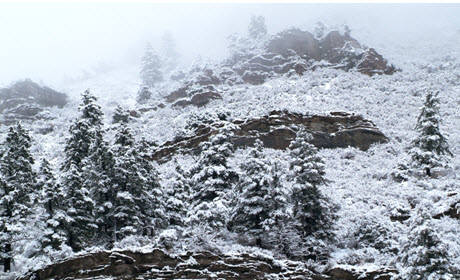 Just imagine waking up to a beautiful powder day and instead of hitting the occupied slopes of Vail or Beaver Creek you get to ski 12,000+ vertical feet of untouched freshies!  All you have to do is hitch a ride with one of Vail's experienced snowcat tour guides.  You can explore the high country of Vail Pass or discover Chicago Ridge and ride the Continental Divide, and you don't have to be an expert.  Terrain and tours are available for intermediate to expert skiers and snowboarders and most even provide luch.  If you are planning on doing some backcountry skiing or snowboarding this winter make sure you do it in style.  The Vail Valley has many shops available for equipment rental or purchase as well as clothing stores to keep you well equipped. 
Nova Guides offers more conventional tours for the whole family that take you on a backcountry escapade through the historic valley of Camp Hale.  As you glide over the snow you may start to envision what it would have been like almost 70 years ago for the 10th Mountain Division soldiers of World War II to live and train in such rugged conditions.  Or you may even glimpse some elk, mule deer, rabbits or other wildlife all from the safety and warmth of the snowcat.
The photos featured on our website are a collection from various people enjoying the many activities in the Vail Valley.  If you would like to share photos of your fly fishing adventure, please email us.   We are putting together an exciting gallery of photos for all to enjoy.   Wouldn't you like to show off your photos to thousands of people?! 
Available tours:
The morning tour departs at 8:30 AM and includes lunch.  There is  a midday departing at 11:00, which also includes lunch, and the afternoon tour departs at 1:30 PM and includes a hot beverage.  All tours last two hours on the trail plus extra time for transportation and lunch (if included). The perfect way to take in all the beauty and scenery the Rocky Mountains have to offer. Be sure to bring your camera! 
Morning Lunch Tour:  8:00 - 12:30  (door-to-door time)
     $150/Adult     $125/Child (age 7 - 12)  $65 (6 years & younger) 
Midday Lunch Tour:  11:00 - 3:30  (door-to-door time)
     $150/Adult     $125/Child (age 7 - 12)  $65 (6 years & younger)
 Afternoon:     1:30 - 5:30
      $140/Adult      $120/Child (age 7 - 12)  $60 (6 years & younger) 
  *If you have lap children, please call us about pricing.

Feel free to contact us with any questions.  Also, please call us to book your tour.   (970)390-7020.  Have Fun!