Lifes Adventures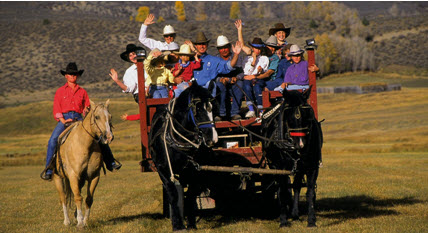 Vail Valley Sleigh & Carriage Rides
Experience the magic and romanticism of a horse drawn carriage ride or a Wild West adventure in the pastures of Wolcott.  Snuggle up with someone you care about and tour a magical winter wonderland or stargaze with your family from the warmth of a horse drawn sleigh.  Whether the sun is shining brightly or snow is falling lightly it's a ride you'll always remember.
Enjoy breathtaking views of the Colorado Rockies while taking a mid-day sleigh ride through snow-covered pastures.  In the evening you can snuggle up under a cozy blanket and enjoy a starlit journey.  Relax to the jingle of the sleigh bells while gliding along under a star-spangled sky.  Embrace the romance of lightly falling snow, sip warm drinks, dine on gourmet cuisine, fireside, and enjoy being serenaded on a memorable trip through the high country. 
For a Wild West experience head out to the 4 Eagle Ranch where the kids can roast marshmallows by an open fire and the adults do the two-step to live country music.   You may also want to explore Beaver Creek resort by night and in that case the Beaver Creek Stables will be more than happy to accommodate.  Lastly, for a more secluded carriage or sleigh experience coupled with a gourmet meal at the Timber Hearth Grill check out Bearcat Stables in Cordillera, the place where rugged meets elegant:   http://bearcatstables.com/carriage_rides.html
Our photos are a collection from various people enjoying the myriad of activities available to us here in the Vail Valley.  If you are out enjoying the area and would like to share your photos, please email us.   We are putting together an exciting gallery of photos for all to enjoy.   Wouldn't you like to show off your photos to thousands of people?!
Feel free to contact us with any questions.  Have Fun!