Lifes Adventures
There's a Chill in the Air!
Welcome to Vail, where winter is the favorite season !  Even though the sun shines on the Vail Valley more than 300 days of the year, the average yearly snowfall is 335 inches and snowmaking operations on Vail Mountain encompass over 380 acres!  The plethora of snow along with the abundance of snowfall makes the Vail Valley a haven for outdoor enthusiasts, vacationing families, corporate getaways, and leisure seekers.  Arts, entertainment, and well-being are a big part of Colorado culture and Vail embraces this legacy to the fullest.  The winter season is overflowing with concerts, activities, workshops, galleries, sporting events, and much more for visitors and locals of all ages and interests. 
Winter Activities go well beyond skiing!
In order to make the most of your time in the Vail Valley, we have gathered detailed information about various activities.  Please remember….we are continually updating this information!  If you enjoy snowshoeing, cross country skiing or snowmobiling, you will love what we have put together for you.  Not only do we describe the activity, but we share with you numereous trails available for you to discover!
Other exciting activities for you to explore include: Alpine skiing, cross country skiing, telemark skiing, snowboarding, ice skating, snowshoeing, snowmobiling, sledding, ice climbing, dog sledding, ice fishing, fly fishing, snowcat tours, hut adventures, 14'er excursions, hot air balloon rides, and sleigh and carraige rides. Some of these activities require guides, special equipment, and a healthy respect for the power of Mother Nature, which is why Vail is home to the highest level of outdoor professionals.  On the other hand, many of the activities can be enjoyed by the whole family with little or no experience necessary, all you need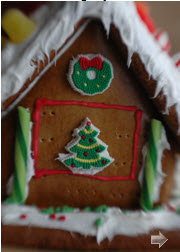 is a sense of adventure and a knack for fun! 
The Vail and Beaver Creek Villages are the place to be this winter with the many events to satisfy all the senses.  Vail is home to Vail Snow Daze, the Bu d Light Street Beat Concert Series, New Years Eve fireworks and ski-down, Telemark workshop series, the American Ski Classic, the Taste of Vail, Vail Film Festival, and Spring back to Vail!  Beaver Creek is home to the World's Best Cookie Competition, Birds of Prey World Cup Race, Snowshoe Adventure Series and the Snowshoe Shuffle, the Telemark Workshop Series, New Years Fireworks and Ski-down, Wine and Spirits Series, Talons Challenge, and the Bon Apetit Culinary and Wine Focus.  This is just the beginning of the fun you can have while visiting or residing in the Vail Valley!  Please see our events calendar to plan your vacation or to find out what's going on in the Vail Valley.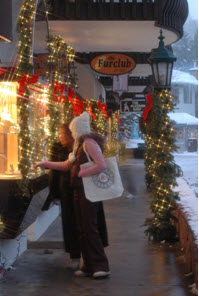 When choosing between the many opportunities available, you may consider us as your local source for insider information and assistance.  The photos featured on our website are a collection from various people enjoying the many activities in the Vail Valley.  If you would like to share photos of your Vail Valley ski vacation, please email us.   We are putting together an exciting gallery of photos for all to enjoy.   Wouldn't you like to show off your photos to thousands of people?! 
Feel free to contact us with any questions.  Have Fun!!