Vail Valley Private Chefs

The Vail Valley is bursting with quality and delicious dining experiences. Although you may expect to find this in the many fabulous restaurants around the valley, we are pleased to let you know that you don't even have to leave your home! Whether you are vacationing or live here, a special treat is awaiting you!
Picture yourself having a perfect day enjoying what Vail Valley has to offer. Afterwards, you are craving a scrumptious dinner but you are not in mood to leave your home. Don't worry, we have the solution! You will find top chefs that are ready to create a catered meal customized to your specific tastes. You may even prefer to pair the servings with specific wines provided by a chef or a sommelier. Whether it is an intimate meal for two or you are entertaining family and friends, these private chefs are waiting to serve you!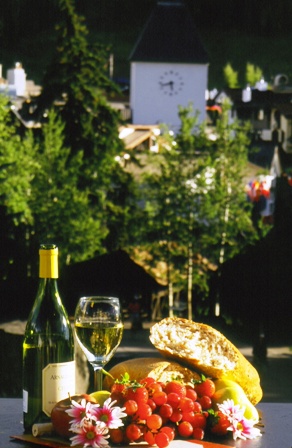 Not only do we have over 23 years of living and working in the Vail Valley to help guide your best options, one of our concierge was a chef for over 17 years. Jonathan has extensive insight to offer you. Below are two of our preferred private chefs. We are happy to arrange your special evening or feel free to contact them directly. In order to ensure you receive the best service, please let them know Vail Valley Lifestyle referred you!
Private Chefs:

The chef's talents are not limited to private meals. They are pleased to cater group events, special outings and weddings. Have you thought about a pre-arranged picnic for your ski day? Maybe you prefer to go cross country skiing or snowshoeing and have a meal prepared ahead of time. In the summer, you may enjoy fly fishing while floating down the river. Why not incorporate a delicious lunch as part of your adventure? Let's us know your ideas and we will do what it takes to make it happen!
Please contact your Vail Valley team for more details. Thank you!