Summer Activites
Some Like it Hot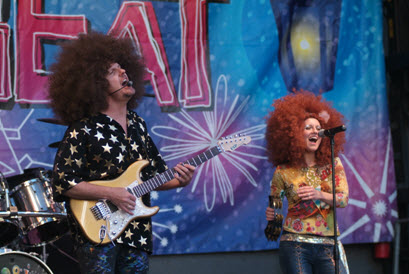 Its all Sun and Games…

"We came for the winter and we stayed because of the summer!" This is a saying heard muttered year after year from visitors, season workers, and others that make the Vail Valley there permanent home. It is all too true that when you experience Vail in the summertime you will never want to leave. Guests and residents of the Valley enjoy a pleasantly temperate climate amid the alpine splendor of the Rocky Mountains. The options are limitless with activities such as hiking, biking, rafting, fishing, or golfing, and events such as the Bud Light Hot Summer Night Concert Series and several farmers' markets. One doesn't want to forget the multitude of gourmet, family friendly and delicious restaurants that are conveniently located throughout the Valley.
The Vail Valley is a golfer's dream with 17 courses, many of them award winning with a combination of private and public courses. There are hundreds of trails, dozens of peaks, tens of rivers and creeks, and scenic roads for any of your summer activity pursuits. Many of these activities can be done privately or if you prefer there are a multitude of guides and outfitters to assist you on you journey. Also, there are guest ranches throughout the area that offer a "Western" style experience, complete with horseback riding, day trips, and dancing.
Or if you prefer to relax a little while being entertained the Valley is home to many concerts, dance and jazz festivals, plays, and Oh Yes spas! The night life is unstoppable and the family activities are innumerable, there is something for everyone no matter what you would like to do. Feel free to check out our trail descriptions, business directory, calendar of events, and golf course descriptions.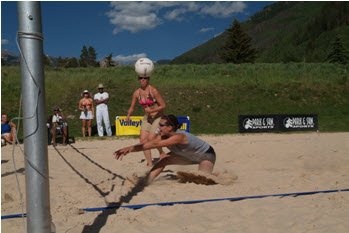 The photos featured on our website are a collection from various people enjoying the many activities in the Vail Valley. If you would like to share photos of your Vail Valley vacation, please email us. We are putting together an exciting gallery of photos for all to enjoy. Wouldn't you like to show off your photos to thousands of people?!

Feel free to contact us with any questions. Have Fun!!