Lifes Adventures
NOTCH MOUNTAIN TRAIL #2000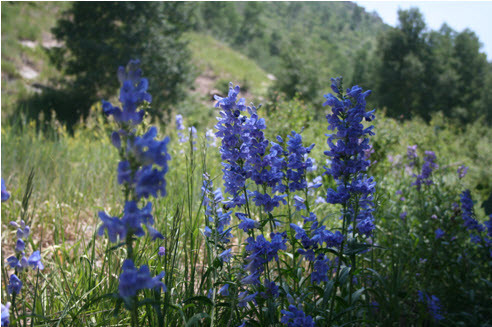 Length:
5.1 miles (one way)
Trail Use: Moderate to High
Difficulty:
More Difficult
Open To: Hiking, Horseback
Beginning Elevation:
10,314 ft.
Ending Elevation: 13,077 ft.
Elevation Gain:
+2,763 ft.
USGS Map(s): Minturn, Mt. Holy Cross
Access from Vail : Travel west from Vail on I-70 to Exit 171 for Minturn and Hwy 24. Turn right onto Hwy 24. Proceed south through Minturn about 5 miles to Tigiwon Road #707 (on right immediately before crossing bridge over Ealge River). Turn right onto Tigiwon Road and continue to the end, 8 miles on a dirt road.
Trail Highlights
:
The trail starts at the Fall Creek trailhead and continues up this trail for 2.5 miles passing through spruce and fir stands. The trail will come to a junction with the Notch Mountain trail.

Take the right fork. The trail then climbs quickly and steadily past timberline to the Notch Mountain Shelter.
Comments:
Take plenty of water; this trail can be hot and long.
The Notch Mountain Shelter was built in 1924 to accommodate the hundreds of people who hiked yearly pilgrimages to view Mt. of the Holy Cross. The Shelter is not recommended for overnight usage.

Hikers may use it for shelter from sudden lightning storms as it has a lightning rod.

The trail provides access to the western ridge of Notch Mountain and offers a close-up view of the snowy cross on Mt. of the Holy Cross (the Cross usually loses most of its snow late July and is not as defined as other times of the year).