Lifes Adventures
Vail Valley Ice Fishing
With so many rivers, lakes, streams and reservoirs within the Vail Valley it seems only natural that fishing should be a year-round activity. Don't be fooled into thinking that skiing and snowboarding are the only winter activities available to you and your family. You can also spend a weekend ice fishing or winter fly fishing reeling in rainbow and brook trout or other large fish that are abundant in Colorado waters.
With the modernization of portable and permanent huts it is now possible to enjoy ice fishing without the uncomfort of freezing fingers and toes. Many shelters now sport amenities such as heat, TV, beds, and stoves. In addition, ice fishing tools have been revolutionized in the past decade making it easier and more enjoyable for either the "average joe" or avid angler to enjoy this rapidly growing sport.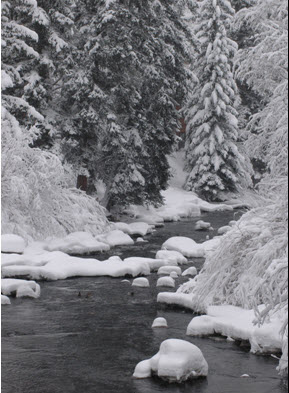 When embarking on a winter journey in the Vail Valley make sure you are prepared. There are many guides and outfitters available for your convenience when planning a trip. On the other hand, if you would like to embark on your own adventure equipment rentals and clothing purchase are available at many of our local shops.
The photos featured on our website are a collection from various people enjoying the many activities in the Vail Valley. If you would like to share photos of your ice fishing adventure, please email us. We are putting together an exciting gallery of photos for all to enjoy. Wouldn't you like to show off your photos to thousands of people?!

Feel free to contact us with any questions. Have Fun!