Summer Activities
Horseback Riding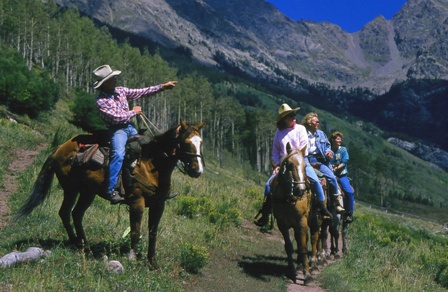 Majestic mountains, gentle breeze blowing, quiet enjoyment of nature…..except for the sounds of the horses hoofs!  If this is appealing, then horseback riding in the mountains may just be right for you!
You will find that the Vail Valley has a variety of options for your riding experience.  You may choose to have a wide open range coupled with a trail by the river.  Or you may want to explore the back country of the mountains.  For the adventurous, you may want to discover the excitement of an overnight trip.
Horse back riding can also be a fun family event.  You will be pleased to know this area even offers a fun experience for children!  Make an evening of things and include a dinner.  Let's us know your preference and we will be happy to guide you to your options!