GROUSE LAKE TRAIL #2127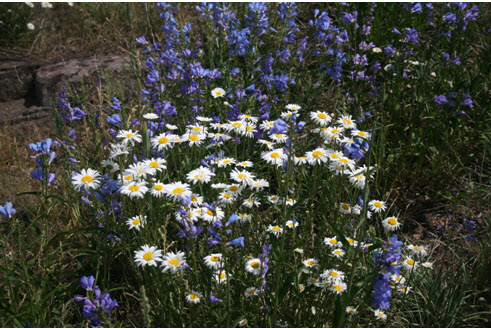 Length: 4.6 miles (one way) Trail Use: Moderate
Difficulty: More Difficult Open To: Hiking, Horseback
Beginning Elevation: 7,835 ft. Ending Elevation: 10,699 ft.
Elevation Gain: +2865 ft. USGS Map(s): Minturn, Grouse Mtn
Access From Vail : Travel west on I-70 to exit 171 for Minturn and Highway 24. Turn right and follow Hwy 24 south for approximately 1 mile to the trailhead, which is located on the right side of the Highway. The trailhead is located across from the Meadow Mountain Business Park.
Trail Highlights
:
From the trailhead follow the dirt road through pastureland for approximately 1/4 mile where the road turns left. The trail begins here and continues straight before reaching a fork where the West Grouse Creek Trail goes right. Stay on the left trail, which rises through aspen, pine, spruce, and fir. At 1.3 miles, cross Grouse Creek on two logs and begin a climb. All the steeper sections are short.

Cross water six times as you climb through a series of meadows before a final climb brings you into the Holy Cross Wilderness and to Grouse Lake at the foot of Grouse Mountain.