Galleries
For years, many of the gallery owners have been collecting a wide array of art. You will delight in the unique and one-of-a-kind pieces. As you slowly wander throughout the galleries and view the amazing sculptures, paintings, glass and jewelry, you will certainly want to take one of these fabulous items with you. If your home is not in Colorado, don't worry! The owners will be happy to ship to your residence.
With the large selection of galleries throughout the valley, you will most likely find a treasure that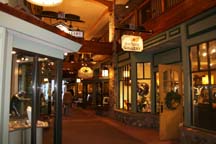 compliments your taste. Stunning life-sized sculptures are available along with museum quality fine art. The discriminating Buyer will find a remarkable selection of classical, impressionistic and modern art. Let's not forget the jewelry! You will choose from exclusive and award winning designers of diamond, gold, precious and semi-precious jewelry.
We are pleased to share with you some of these exquisite galleries. If you don't see what you are looking for, we will help you find it. Please keep coming back! We are continually adding new information.