Fulford Cave– FDT 1875
Difficulty: Moderate
Trail Use: Heavy
Length: 0.7 miles
Elevation: Starts at 9443 ft, ends at 9977 ft, highest point 9977 ft
Elevation Gain: +534 feet
Open To: Hiking
Access : Follow Brush Creek Rd. , from Eagle, for 10 miles until you come to the fork of East and West Brush Creek. Turn left onto East Brush Creek Rd., FDR 415 and drive 6 miles until you reach the parking lot and trailhead information board. The trail to the left is Fulford Cave- FDT 1875, the trail to the right is Lake Charles-FDT 1889.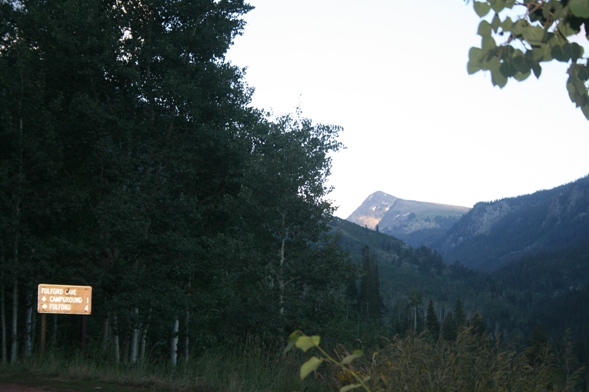 Trail Highlights : This short trail runs through aspen and spruce/fir forest leading up to the entrance of Fulford Cave, with a number of switchbacks to accommodate the rise in elevation. There are good opportunities to view wildlife such as mule deer in the morning and evening hours. At the top portion of the trail, there are scenic views of Yeoman Park.
Fulford Cave : Discovered in 1892 by miners prospecting from Fulford, Fulford Cave has been a popular cave for exploring for many years. Designated the 8th largest cave in Colorado, there is a variety of features to discover and explore.
The main entrance to Fulford Cave is a small downward culvert. The cave itself has many small passageways and some larger rooms.