VVL - Culture - Bravo
Just when you think things couldn't be any better in the Vail Valley.. . you learn about the Bravo music festival! When the standard is set so high in skiing, actives and dining, why not culture?! Residents and visitors are among the lucky spectators who get to immerse themselves in the music put on by Bravo. Bravo has earned its reputation as one of the top music festivals in the country!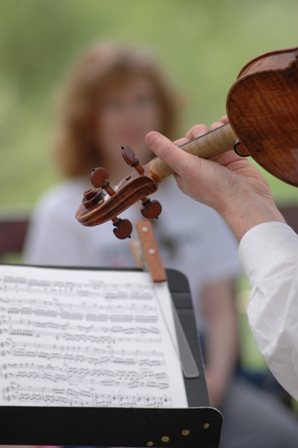 Although you will find performances throughout the Vail Valley, the most popular location is the Ford Amphitheatre. And for a very good reason! There is nothing more spectacular then listening to some of the top-notch musicians in the setting that the amphitheatre provides. With the Gore Range reaching toward the sky just to your east and Vail Mountain just to your west, you will be awe with what nature has to provide. Depending upon your mood, you can relax and have picnic on the grass or get a closer look at the musicians from the reserved seating. Whatever you choose, the surroundings and concert will inspire you!
This year Bravo is proud to announce three amazing performances. Although there are countless soloists from around the world, you may have the opportunity to listen to the New York Philharmonic, the Dallas Symphony Orchestra and the Philadelphia Orchestra. The program will run from July 1st through August 4th.
Would you like to view the list of artists to learn what is in store for this summer? Please click here for a list of artists. If you would like the schedule of events or if you are ready to experience an amazing performance, please click here.
To obtain more details or purchase tickets, you may call: (877) 812-5700
Enjoy!