Our Communities
Bachelor Gulch Real Estate Search
Properties for Sale in Bachelor Gulch

Below are a few properties currently listed for sale in the MLS. Click here to see all properties for sale in Bachelor Gulch.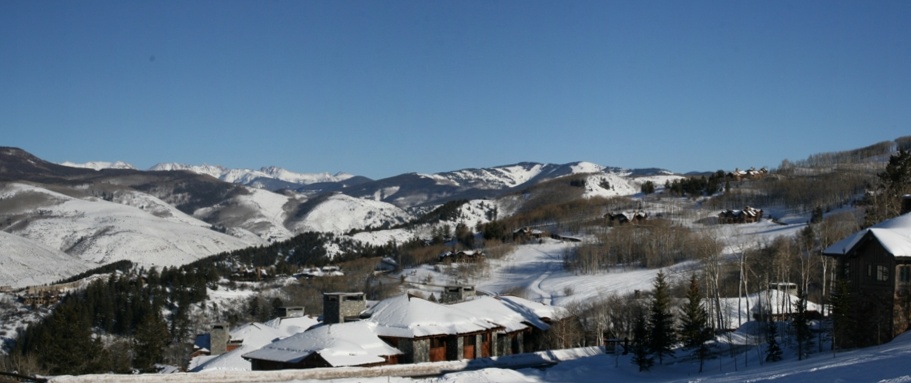 Bachelor Gulch is not like any other community, anywhere!  It is an exclusive on-mountain gated neighborhood offering ski-in/ski-out access from most homes.  No matter what type of property you own, chances are you can ski from your main door.  
This is why Bachelor Gulch is known for this following saying:
"Many live near the mountains
 Some live in the mountains
 Few will ever live on the mountain"
Bachelor Gulch has an interesting history. Its name is derived from a small group of bachelors who originally inhabited this area about a century ago. These pioneers were drawn to this area because of its peaceful seclusion and incredible views! Their favorite mode of transportation during the winter was skiing.
One of the unique features of Bachelor Gulch is Village to Village skiing. Beaver Creek, Bachelor Gulch and Arrowhead are connected via chairlifts and ski runs. However, this wasn't always the case. Bachelor Gulch is a relatively new developed area. Due to the topography between Beaver Creek and Arrowhead, Bachelor Gulch would not exist unless the two owners of both areas were in agreement. For many years, it was speculated that his fabulous area would be developed. It took until the mid 90's until the agreement was reached. I think you will have to concur, it was worth the wait!
The focal point of Bachelor Gulch is the Ritz-Carlton, Bachelor Gulch. Not only does it offer an upscale environment but it is where the chairlift begins. This is also where guests of the Ritz, The Ritz Club and members of the Bachelor Gulch Club enjoy a luxury spa, outdoor pool, outdoor fire pit, and a comfortable large area to listen to music while enjoying your favorite drink. Guests or visitors can make a reservation at the renowned Wolfgang Puck restaurant, Spago or dine at one of the other casual dining restaurant and bars.
It is important to know that Bachelor Gulch does not offer parking or allow access for public skiing. Only residents and guests of Bachelor Gulch, including the Ritz, may start their morning from this chairlift. Everyone else will ski from either Beaver Creek or Arrowhead. Once you ski to the Ritz, then you can enjoy lunch or après ski cocktails in this breathtaking environment. This is an experience you certainly want to include as one of your days in the Vail Valley!
In the summer, it is equally beautiful!  When you live or vacation here, you can walk out the mountain and explore many of the hiking trails that Bachelor Gulch mountain has to offer
Bachelor Gulch has an exquisite collection of homes and condominiums. The interior finishes include a wide array of luxury mountain design. The locations of these properties are superb! Picture waking up and looking out your window to see the most spectacular views. You may prefer to walk out to your deck with morning coffee in hand and take in the expansive mountain ranges. The home or complex could be perched on a mountain range which results in views of ski slopes, other homes, and mountains. You truly have to see to believe! If you prefer to vacation in Bachelor Gulch, many of these properties are available for weekly rentals. Please feel free to contact us and we will help you get the most out of Bachelor Gulch!