Lifes Adventures
4 Wheel Drive Trails Overview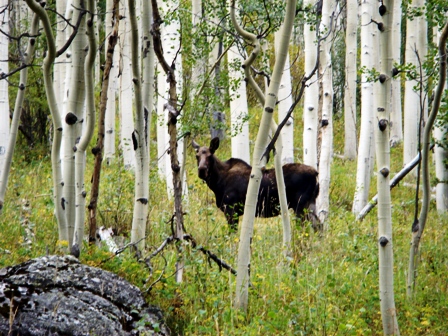 Whether you four-wheel, greenland, mud-bog, rock crawl, off-road, winch, dune bash, rock race, dirt bike, or motocross Colorado has a trail just waiting for you to conquer.  You can kick back in a spacious jeep or hummer and take a guided tour of the pristine West Lake Creek area, Vail Pass, Red and White Mountain, Shrine Pass, or anything in between.  Or if you prefer, you can bring your own vehicle and take on one of the many trails with varying levels of difficulty, including one of the most difficult in Colorado, Mount Holy Cross City!
The wilderness and national forest surrounding the Vail Valley is so expansive it would be nearly impossible to explore it all without the use of off-road vehicles.  One would have to dedicate their lives to exploration like many of the early Colorado pioneers, such as Charles Parry, Fitz Hugh Ludlow, Zebulon Pike, and Josiah Whitney.  Luckily, in modern times we can just hop in the car and take a short trip to basically anywhere our hearts desire.  You don't even have to be an expert to enjoy the backcountry of the Rocky Mountains; there are trails for amateurs looking for a scenic jaunt, trails for the intermediate driver seeking a thrill, or for the expert on the hunt for the unbeatable challenge. 
Be sure to check out our descriptions of the many trails available to you near the Vail Valley, organized by area or if you prefer by level of expertise.  Also, we would love your input, stories, trail descriptions, and pictures to make this a more comprehensive website for the convenience of locals and visitors alike.  Please contact us with any questions, comments, or input.  There are also many guides in the area waiting to take you on your backcountry adventure.  The photos featured on our website are a collection from various people enjoying the many activities in the Vail Valley.  If you would like to share photos of your Vail Valley vacation, please email us.   We are putting together an exciting gallery of photos for all to enjoy.   Wouldn't you like to show off your photos to thousands of people?! 

Feel free to contact us with any questions.  Have Fun!!