Avon
Bel Lago Condominiums
Bel Lago Condominiums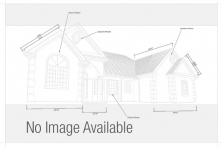 | | |
| --- | --- |
| Address: | 540 West Beaver Creek |
| City: | Avon |
| State: | Colorado |
| Zip: | 81620 |
| Area: | Avon |
| Front Desk: | not available |
| Hot Tub: | not available |
| Hotel: | not available |
| Near Water: | none |
| On Bus Route: | not available |
| Pool: | yes |
| Ski In Ski Out: | not available |
| Type: | condo |
| Underground Garage: | yes |
| Vacation Rental: | not available |
| Weight Room: | not available |
Full Details
Overlooking Nottingham Lake, offering breathtaking views of Beaver Creek. Interior features wood, tile and stone recalling the charm of Europe's alpine traditions.
Interior features:
Hand-hewn knotty Hickory floors in dining and living rooms

Gourmet kitchens with Wolf and Subzero steel appliances
Granite countertops & knotty alder cabinets
Master baths with showers showcasing natural stone tiles and a European air bath

Amenities:
Private pool
Private spa
Underground parking with private garages
Foyer/lounge for gatherings
Private decks
Wireless internet
FOB key access
Air conditioning
Walking distance to: Avon Recreation Center, Library, Town Hall
Best views of Fourth of July Celebration

Map
Search nearby businesses, schools and more. Enter a business name or keyword and click search. Then use the arrows to scroll through your results.